52 reasons to get going.
For some of us, travel is a necessity. A luxury, a break, an adventure–yes, but what's more, it is our true reality. Because when we travel, we are awake. Travel, its ethos of wonder, curiosity, and open-mindedness: it truly makes us alive.
Here at Fodor's, we spend almost all of our professional time and much of our personal time thinking about where we want to go next. The beauty of the world is immeasurable and its people inimitable. Our annual Go List helps focus our wanderlust. Because travel is more than movement, greater than sightseeing. It is our sustenance and our substance. Here are 52 places that inspire us to get going in 2019.
Marked as the legendary home to Santa and his elves, there's more than yuletide lore to this Finnish wonderland.
Why it's Wonderful: Often thought of as only a winter destination, this northernmost region of Finland offers a magical experience year-round. In the summer, the Midnight Sun casts its 24-hour glow, lighting the path for hikers exploring the fells or taking in the back-to-back films shown around the clock at the Midnight Sun Film Festival in Sodankylä. The fall season brings about "Ruska" around mid-September, when in less than one week, all the foliage transforms to vibrant shades of red, yellow, and orange. Spring is the season that brings out all the little witches and wizards as young children go door-to-door in costumes singing traditional songs and receiving Easter eggs, sweets, and coins in return. The winter season lasts from November through May and is the best time for viewing the Northern Lights, which can be seen more than 200 nights each year in this region. Winter is a time for skiing, snowshoeing, and taking an authentic reindeer-drawn carriage ride to the Arktikum Science Center and Museum to learn about the Sami people's indigenous culture.
Where to Stay: Lapland is home to some outlandish accommodation options, ranging from tree houses and igloos to mobile cabins and a number of "Santa Claus" villages. The Hostel Café Koti is a great budget option in the region, while the Arctic TreeHouse Hotelputs a designer spin on sleeping in the Lapland wilderness. Book a glass igloo at the Kakslauttanen Arctic Resort for the chance to drift asleep in warmth beneath the Aurora Borealis.
Insider Tip: Enjoying a Finnish sauna is an essential experience in Lapland, but it takes a bit of prep work to sweat it out like the Finns. Drink plenty of water before, and leave your modesty at the door, as these wood-burning saunas are traditionally experienced without clothing. Visit the world's only sauna gondolaat Sport Resort Ylläs.
When to Go: Every season offers a rare experience in Lapland, but winter's unusually high odds of seeing the Northern Lights make it the clear winner for when to visit. Arrive between September and March for the best chance to see this phenomenon.
What to Read: Let the Northern Lights Erase Your Name by Vendela Vida
Plan Your Trip: Visit Fodor's Essential Finland Itinerary
Discover unparalleled wildlife experiences in the "Pearl of Africa."
Why it's Wonderful: Uganda's mountainous terrain, soaring waterfalls, and amazing wildlife encounters set it apart from the rest of the continent. Although Uganda claims to have the Big Five (lion, leopard, rhinoceros, African elephant, and Cape buffalo), the country could easily stake its claim as having the "Big Six" since it is also home to the world's largest population of mountain gorillas. Aside from countless opportunities for spotting wildlife while on safari, you'll also be able to take a boat ride to the source of the Nile River on a day trip with Paraa Safari Lodge, or channel your inner Jane Goodall by trekking for chimpanzees in the Budongo Forest. The highest mountain range in Africa borders the country, but it's in the hills of the Bwindi Impenetrable Forest that you'll have the rare chance to spend an hour observing the elusive silverback mountain gorillas in their natural environment.
Where to Stay: For waterfront retreats, choose to wake up just steps from the Nile River at the Paraa Safari Lodge, or take your morning coffee on the breakfast veranda overlooking the Kazinga Channel at the Mweya Safari Lodge in Queen Elizabeth National Park. For the ultimate mountain gorilla experience, book a banda at the eco-chic Volcanoes Bwindi Lodge, where the gentle giants have been known to wander through on their way down the mountain.
Insider Tip: If you plan to trek for mountain gorillas, you'll need a permit, as only eight people are allowed to see one gorilla family per day. One permit costs $600 USD, and it's best to book your permit at least two months in advance through a safari agent like Maranatha Tours and Travel or Let's Go Travel.
When to Go: The best time to see wildlife in Uganda is during the dry seasons, lasting from June to August and again from December to February.
What to Watch: Disney's The Queen of Katwe with Lupita Nyong'o and David Oyelowo.
Plan Your Trip: Visit Fodor's Uganda Guide
Ancient, modern, and a bit obscure, feel the pull of Riga's quirky magnetism.  
Why it's Wonderful: Riga is the biggest city in Latvia and the largest city of all three of the Baltic States, but it still clocks in just a few square feet smaller than Arkansas' capital city of Little Rock. Riga may appear cobblestoned, historic, and reserved on the outside, but behind those 800-year-old Gothic spires, you can find some of the most cutting-edge bars, restaurants, and businesses in Europe. The city is home to the largest market on the continent, an awesome Beer Spa, an art gallery that doubles as a trendy restaurant, an outrageous chocolate museum, and pop-up laser tag fights that take place in an abandoned power plant–smoke grenades provided. More than a handful of the city's young designers are on "designers to watch" lists around the world, so leave room in your suitcase for original pieces, many of which can be found at Bold Concept Store.
Where to Stay: Hotel prices are more than reasonable in Riga, where $35 USD can get you a decent single room many hotels, including the Dreamfill Hotel Riga. The Old Town is home to some of the city's top properties, including Hotel Gutenbergs and The Grand Palace Hotel.
Insider Tip: Keep an eye out for black cats. The black cat became the symbol of this cheeky city when, as legend has it, a Latvian merchant was denied entry to the German-only Great Guild during WWI. To retaliate, he placed two statues of black cats on his building, directing their backsides at the guild.
When to Go: With snow on the ground between November and April, the summer months of June and July are an ideal time to walk the streets of Riga.
What to Read: Natasha: And Other Stories by David Bezmozgis
Plan Your Trip: Visit Fodor's 10 Ultimate Things to Do in the Baltics
PHOTO:
mountainpix/Shutterstock
These photogenic National Parks give you eight more reasons to put Croatia on your 2019 travel list.
Why it's Wonderful: The pebbled beaches lining Croatia's shorelines are wonderful but heavy with the traffic of cruise passengers and visitors from around the world. Heading inland doesn't mean straying from the turquoise waters that have lured so many to this Eastern European jewel in recent years, but it does mean swapping the Adriatic for Croatia's lesser-known but equally azure rivers, lakes, and waterfalls that flow through its pristine National Parks. The parks—eight in total—are a photographer's dream. The 16 interconnected lakes and soaring waterfalls of Plitvice Lakes National Park have earned it a spot as a UNESCO World Heritage Site, and the Manita Pec Cave in Paklenica National Park is akin to exploring another world. Get active swimming in the waterfalls at Krka National Park, fly fishing at Risnjak National Park, or kayaking to a 12th-century Benedictine monastery-turned-café on an island in Mljet National Park. Sjeverni Velebit National Park offers the chance for a late night stargazing hike, and the 140 small islands of Kornati Islands National Park are perfect for a weekend sailing or snorkeling trip. More than 200 dinosaur footprints were found at Brijuni National Park, and today you can walk alongside these giant reminders of the planet's past.
Where to Stay: There aren't many options for accommodations within the National Parks, but Plitvice's Hotel Bellevue and Mljet's Hotel Atlas Odisejare nice options. Otherwise, camping or booking a hotel outside of the park gates is the best bet. Homestays on Booking.com are a great way to sleep nearby to be first in line for the trails in the morning and see how locals live.
Insider Tip: Even the smallest of these National Parks would be a challenge to see in just one day. Plan at least two full days per park to make the most of your time inland.
What to Read: Café Europa: Life After Communismby Slavenka Drakulić
Plan Your Trip: Visit Fodor's Croatia Guide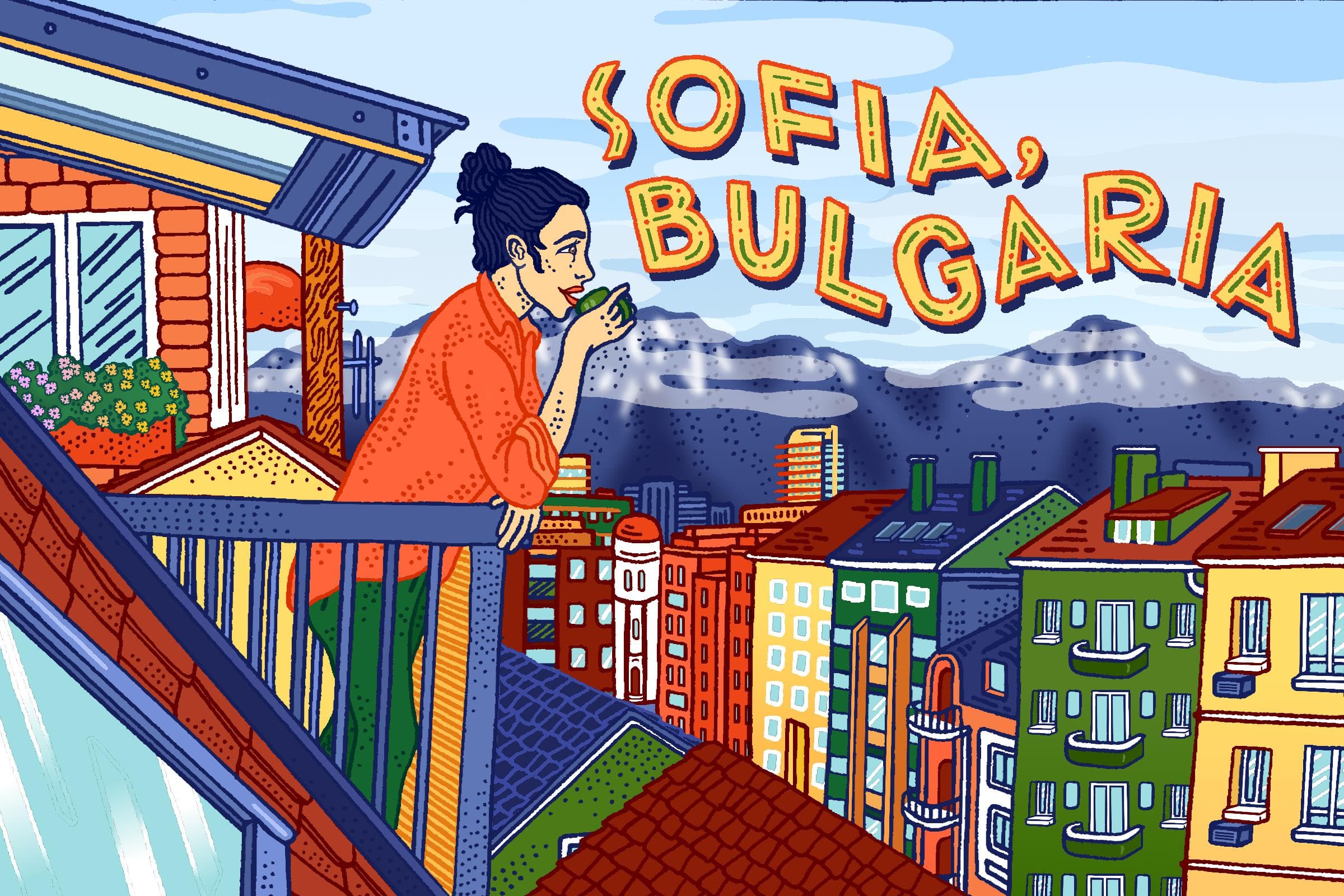 See why this stunning capital city was favored by Roman emperors and Ottoman leaders.
Why it's Wonderful: Delightfully off-the-beaten-path of the European tourist circuit and right at the bottom of the list of the EU's most costly capital cities, Sofia's unassuming appeal and clandestine charm put it on our 2019 Go List. The city is Europe's hidden gem, where British bachelors spend weekends away with friends and seasoned skiers escape to Vitosha Mountain to avoid the crowded alpine slopes for the winter. The city's storied past is laid out on the streets, where stark Soviet-era buildings stand beside colorful Ottoman mosques, golden-domed cathedrals (like the Aleksandar Nevsky Cathedral), and ancient Roman ruins (like the St. George Roman Rotunda), and where meat-centric restaurants like Hadjidraganov's Cellars share walls with trendy, modern vegetarian establishments like Sun Moon.
Where to Stay: Only a few international brands can be found throughout this city, where Airbnb and Booking.com are the norm. Upscale hotels can be booked for less than a hundred euros per night (depending on the season), including the Sense Hotel Sofia, where the rooftop bar offers one of the best views in town, or the five-star Arena Di Serdica.
Insider Tip: Don't leave without trying a traditional Bulgarian banitsa, a hearty breakfast pastry made with delicate layers of filo dough and Bulgarian cheese. Furna's modern version is a favorite for many locals.
When to Go: May is a great time to be in Sofia as the temperatures fluctuate in the 60s and hotel prices are at their lowest.
What to Read: Bai Ganyo: Incredible Tales of a Modern Bulgarian by Aleko Konstantinov
Plan Your Trip: Visit Fodor's Sofia Guide